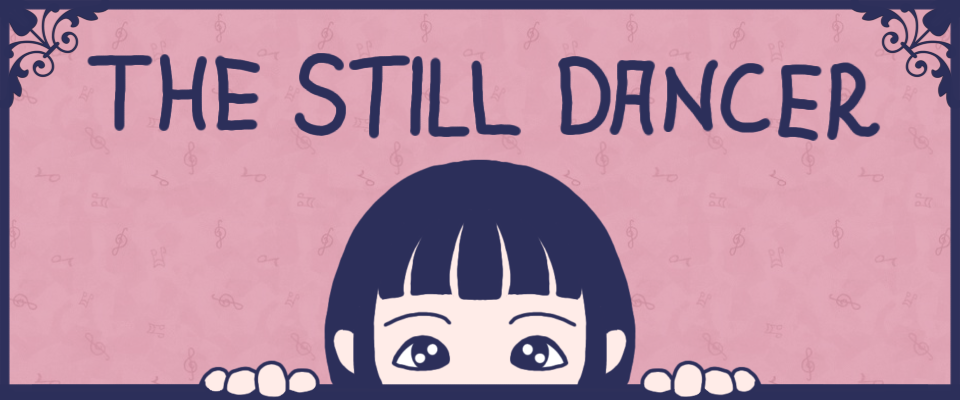 The Still Dancer
A downloadable game for Windows, macOS, and Linux
A broken wind-up ballerina in a music box tries to regain her memory with the help of a small child.

--------------------------------
Features:
8000~ words
5 endings
Shape your memories to determine your ballerina's history
Optional name input
--------------------------------
The Still Dancer is a visual novel made in Ren'Py for the 6th OST Jam. Check out the Two Hour Album Challenge to hear all the great music made by the community! The following tracks from the challenge have been used in this game:
Credits are also in the game. If you notice any issues, errors, bugs etc., feel free to comment!

Note: Ren'py rollback is blocked during special point-and-click selection screens to prevent errors. Rollback is enabled for a vast majority of the game!

WARNING: This game contains occasional flashes of a white screen. Flashes are brief, occurring once and for one frame each time.

Comments
Log in with itch.io to leave a comment.
First I gotta commend you on such a cool looking main menu! So much style :)
This is a really sweet story, I love how you bring the metaphors around and tell a story about families. The art style is very cute too :D
Thank you! I'm proud of that main menu! And I just can't resist throwing metaphors around everywhere, haha.
This is such a lovely game! I love the art style and the story. I was really interested to see where the story took me. I also like the little animations of Ruth moving about the room. Super charming. Well done!